This site aims to encourage all people involved in robot long-term care equipment to correctly understand the ideal way of robot long-term care equipment that can be used safely and effectively at the nursing care site, and to promote the development and utilization of it. On this site, robot nursing care equipment guidance and robot nursing care entry to nursing care sites such as "Robot nursing care equipment business i" promoted by the Japan Agency for Medical Research and Development (AMED) of the Ministry of Economy, Trade and Industry
We provide various information on equipment development by countries, organizations, companies, etc.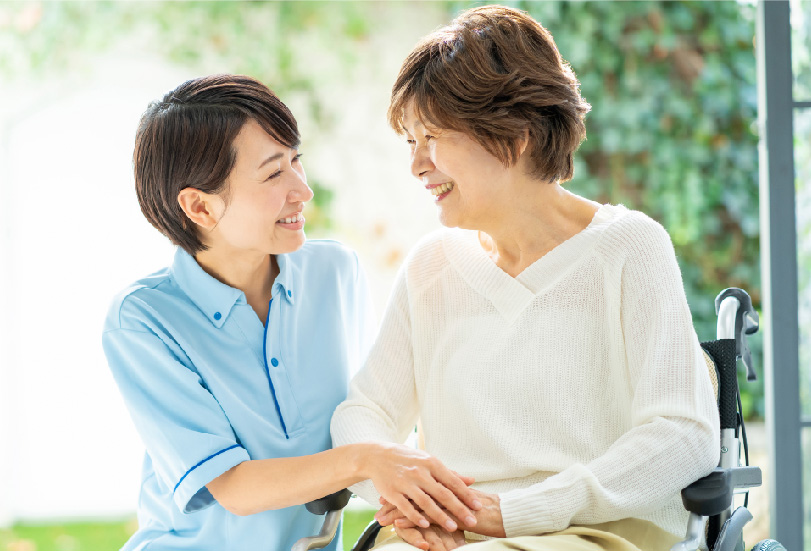 What you can see on this site strong>
• About robot nursing equipment
• AMED's Robot Nursing Care Equipment Related Business Initiatives
• Introduction of the deliverables of the above projects
• Information on related seminars / events, etc.
• Other robot nursing care equipment related information

We hope that it will be useful for everyone who is interested in the development and introduction of robot long-term care equipment for the realization of better long-term care.
---
The "Advanced R & D and Development System Resilience Project for Medical Equipment (Robot Nursing Equipment Development Promotion Project)" promoted by the Japan Agency for Medical Research and Development (AMED) since the 3rd year of Reiwa, and its predecessor "Robot Nursing Equipment Development / Promotion Project" (2013-2017) and "Robot Nursing Equipment Development / Standardization Project" (2018-Reiwa 2)