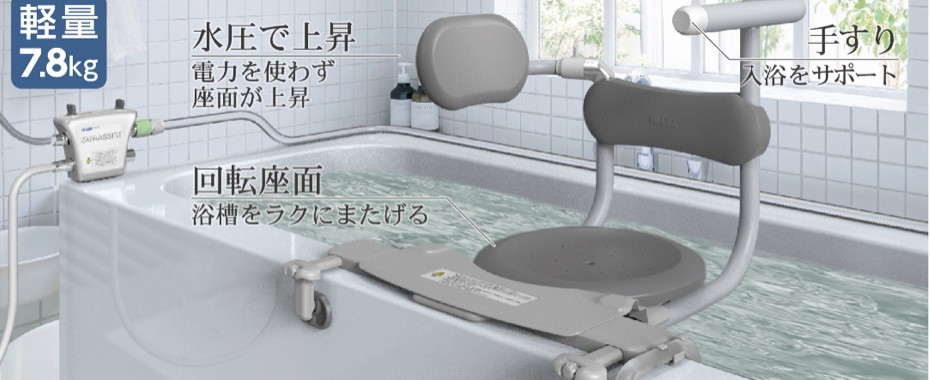 ・This device can be installed and removed easily in a bathtub. This device does not use electricity. We are developing a device that is friendly to the human body and easy to operate.

・This device solves not being able to go in and out of a bathtub and possibility to fall down

・This device can safely take a bath with a sitting posture and a handrail.

・This device reduces the burden on caregiver and aims at the useful apparatus toward most.(the vacuum unit is specifically designed to be placed indoors).