Our sensor system provides elderly people with a sense of safety in their daily lives, operating all day and all year around.
Our system operates by taking multiple factors into account, which are an actual fall and changes in breathing and heartbeat. When it detects any abnormality such as failing to get up again, it sends an alarm to the caregiver quickly. When the caregiver receives an alarm, he/she can talk to the care-receiver through the system. Our system can be installed to detect a fall and drowning in the bathroom. When detecting the care-receiver in danger of drowning in the bathtub, the system drains the water automatically to prevent the accident.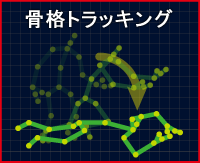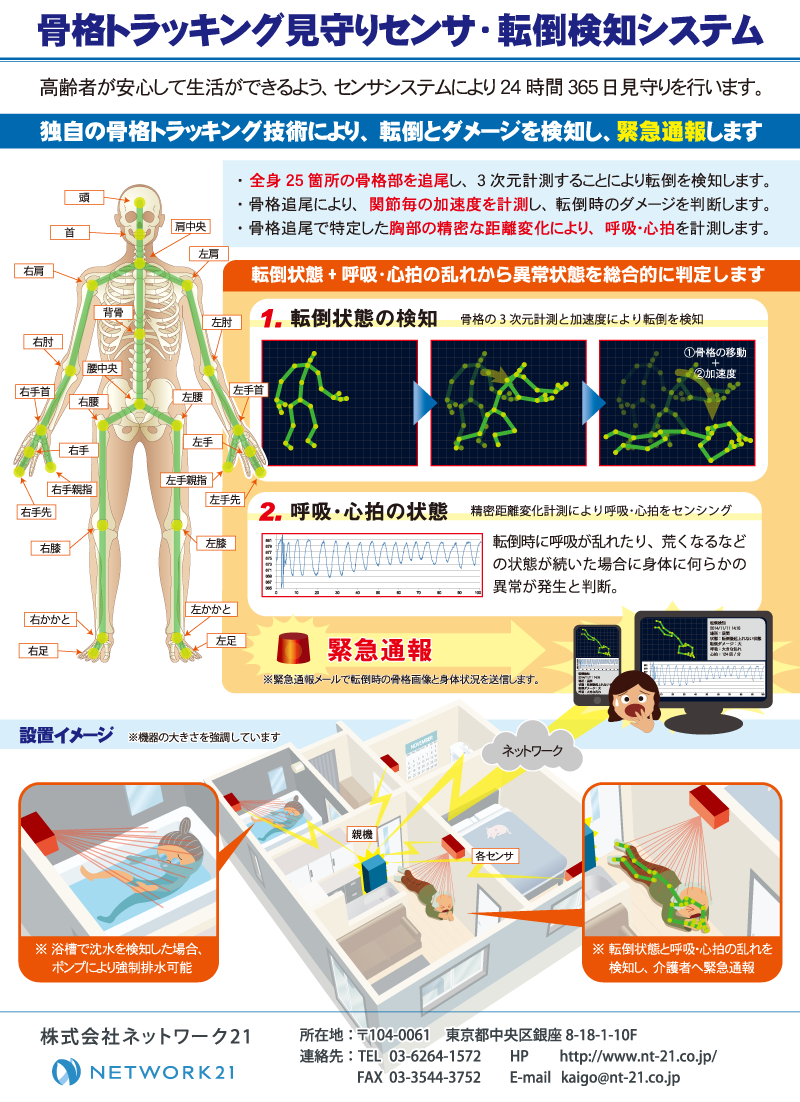 ・Covers every indoor spaces including the living room, bathroom and bed room.
・Capable of infrared image recognition and works even in the dark.
・Helps manage the care-receiver's health conditions by recording daily data and detecting decrease in basic activities and other abnormalities.
・Uses unique skeletal tracking technology (using 3D bone joint coordinate and accelerometry) and capable of highly accurate detection of a fall.
・Capable of precision distance measurement by using a depth camera. This function is used to sense the care-receiver's breathing and heartbeat and enables the system to holistically determine the degree of damage from a fall, when coupled with the position of the person detected by the tracking technology.
・Allows family members living separately to talk to the care-receiver through the voice communication device when detecting an abnormality. It can also send images of the detected event.
・Detects the care-receiver submerged in the bathtub by using precision distance measurement.
・Analyzes the position of the care-receiver with skeletal tracking images, which protects his/her privacy better than conventional imaging cameras.
・Helps family members living separately check how the care-receiver is doing by maximizing skeletal tracking technology not only to detect a fall but also to distance-monitor daily health conditions of the care-receiver, such as amount of activity, mobility, breathing and heartbeat.
・Detects the care-receiver going out and coming home and sends an emergency message if the person is not home even after when he/she should be home.