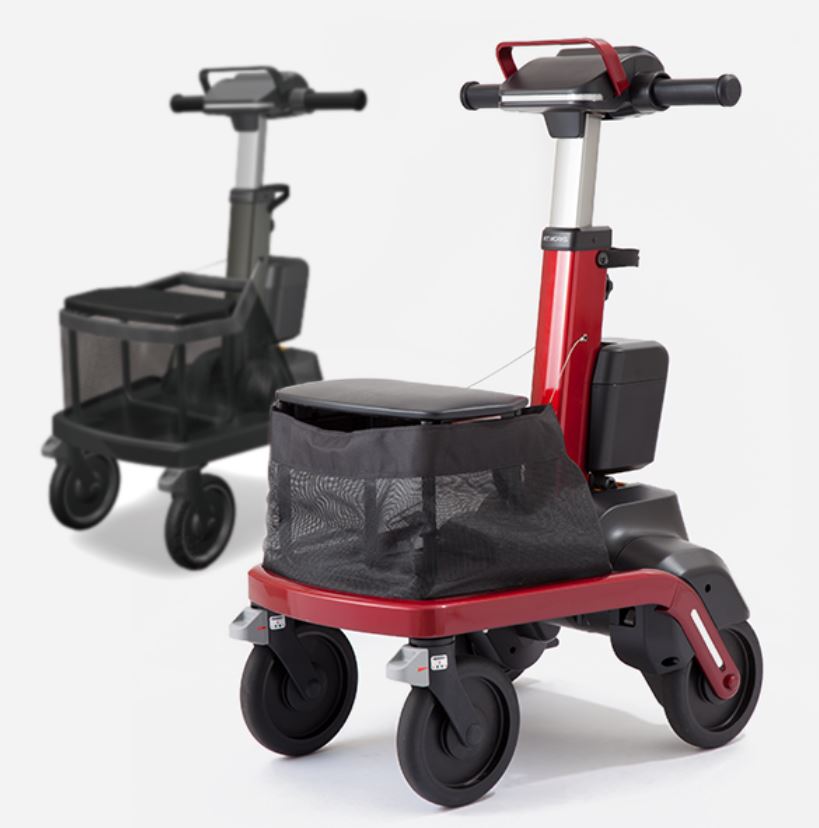 [Walking assist function]

・Assist brake control, which takes into consideration the road environment and the operating force of the user.
・The cart is operated in accordance with the pace of the user, greatly reducing the risk of falling. (For example, recession when on narrow or downhill roads)
・It learns the operation characteristics due to individual differences and physical condition of the user, anyone at any time can use a walking aid that can be used comfortably.

[High operability]

・User interface that does not require special operation.

[High operability]

・By network connection, monitoring is possible using walking history management where the sensor information can be applied to health care applications.

[Cool, and reliable design]

・The pursuit of product design to give feeling of joy.