・Our walking aid provides assistance for elerly people physically and mentally by making it easier to walk outdoors.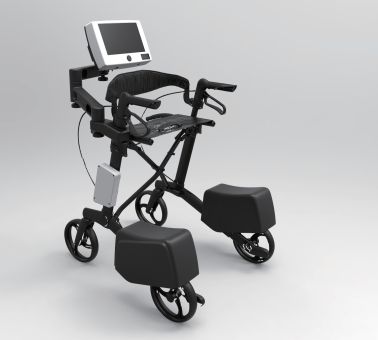 ・The power assist operation automatically detects a slope, so as not to feel the weight of the walker.
 ・Because the structure is based on a walker on the market, the user can use the handle, brake, seat, folding etc., giving a sense of the familiarity in operation. In addition, the appearance goes in harmony naturally with the living environment.
 ・If it detects a condition that seems dangerous, it is possible to call family at distant place, reducing the fear of going out.