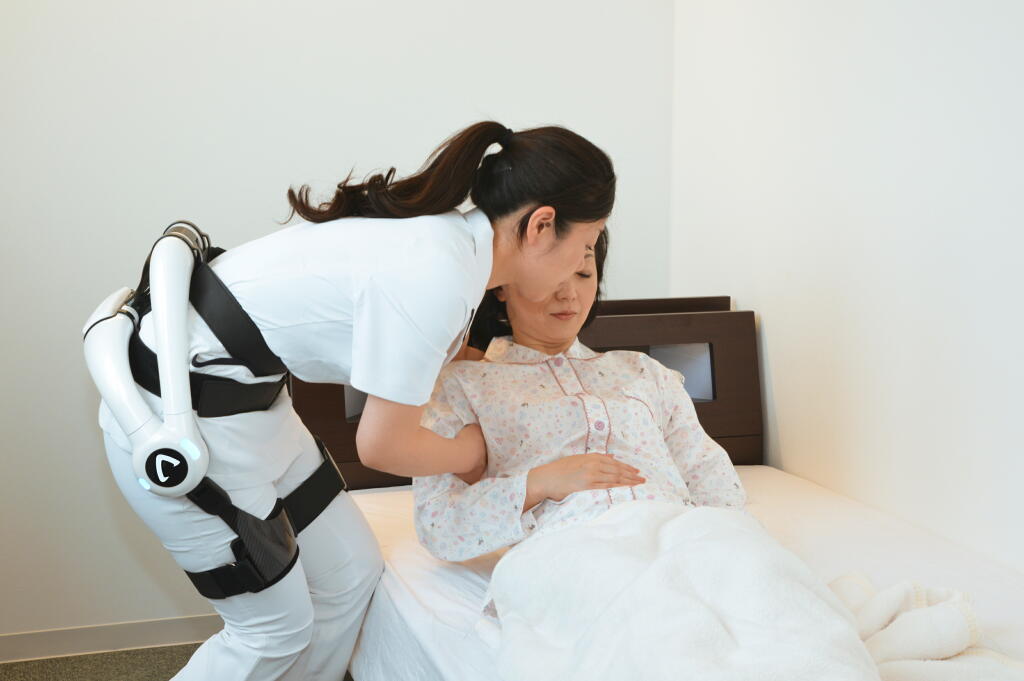 ・Safe and easy to control
As the level of assistance could be adjusted with only 2 buttons, it could be used easily by anyone. As the product won't produce any excessive power that allows the wearer to lift something beyond their natural capability, it is also safe.

・HAL assists the exact intended motion
When a person tries to move their body, their brain generates a signal which is then transmitted to the muscles. HAL reads this, "bio-electrical signal" to support the intended movement. As HAL is capable to support the movement just as your brain intends to move, it makes your nursing care work much easier.

・HAL reduces the stress applied on the lower back
Through a scientific analysis, HAL performed significant reduction of stress applied on the muscles, lumbar and intervertebral disks, making intensive nursing care duties easier. It is now anticipated to improve the work environment and also preventing work related injuries for hospitals and care facilities.

・Light weighted and compact. Could be used anywhere and anytime
As HAL is powered by batteries, it could be used in all sorts of places without limitation. Exchangeable battery and lightweight design of 2.9kg allowing the all users, regardless of their genders to work long hours without taking off the device.